Based in Salem Oregon, Walery's Premium Pizza is an old fashioned pizza parlor where the recipe of great food, value, and fun never goes out of style! As a result of our success, we are expanding and are now offering limited franchises nationwide.

Our restaurants feature the following amenities: seating for 270 people, a racing-themed banquet room, a lunch buffet, 25 item salad bar, pizza to go, burgers, catering, game room, and a one and two topping pizza special available anytime. As a result, our two establishments do a high volume of business and is a destination for families looking for both value and fun. On weekends our restaurants are packed with people celebrating birthdays or taking advantage of our reasonable prices.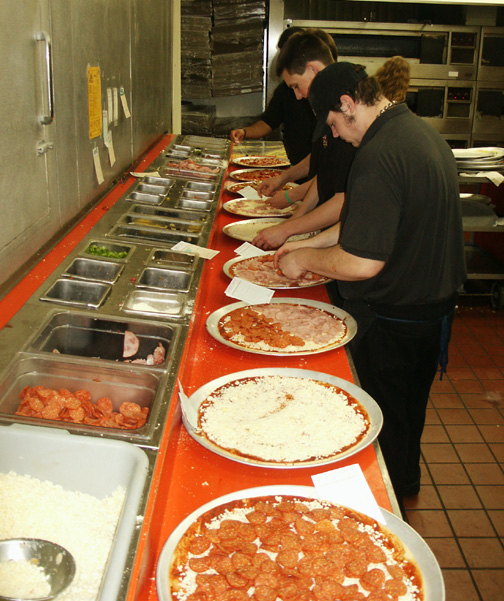 You will love our old fashioned pizzas that features a crust that takes three days to make and the finished product is baked in traditional oven, not the express cookers that have taken over the pizza industry and have sadly minimized quality.

You too will be "rolling in the dough" as the public longs for an old fashioned eateries, in a time when the industry trend is to downsize and mainly offer take out and delivery service.

Walery's also supports the community and sponsors a top-10 nationally ranked NHRA funny car team which receives plenty of camera time on both ESPN and ESPN2!
To learn more about more about franchise opportunities in your area please contact Dave Walery at 503 362-6858. Or contact us via email at the link below:

Contact us